Buying a Home, Perhaps a Loft, in Tucson AZ?
Need Help with the Move?If you would like more information about Tucson, Arizona, fill out the quick and easy form below and I will send you a free relocation package with absolutely no obligation.
If you require specific information, I will try to find it for you. Be sure to use the comments box and let me know how I can help you.
We send out relocation packages within two business days of receiving your request. All packages are sent priority mail.
If you do not receive you package within five business days of your request, please contact me by email or call my cell phone: (520 631-TONY (8669)
Your Tucson Friend in Real Estate, Tony Ray Cool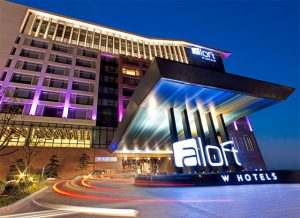 Need A Great Hotel?
I Recommend the Aloft Hotel For Your Stay!
Tucson is experiencing an influx of smart, young, and talented business people and entrepreneurs. Featuring a world-class institution (U of A) and a bustling Downtown scene, you'll love the fun mix of modern amenities with Old West charm. Thanks to our fantastic climate, Tucson offers tons of outdoor activities and opportunities to discover the natural world around you.
I would love to share Tucson with you, and if you're reading this, you are interested in checking it out! The next step is to visit and see if this is the right place for you. While there are plenty of wonderful and historic locations to stay in the city, I recommend all of my clients stay at the Aloft University Hotel next to Downtown Tucson. Centrally located, the Aloft Hotel gives us easy access to all of Tucson and the amenities can't be beat!
Flying Into Phoenix?
It can sometimes be easier to catch a direct flight to Phoenix, but then what? Now you're stuck in Phoenix, a fate worse than death 🙂 Well, we have an answer for that, too. Catch the Sky Harbor Express shuttle for an inexpensive and convenient way to get to Tucson. The shuttle runs from early morning to late at night and the service uses newer, well-kept vans with vaulted ceilings and comfortable seats.
Fill out the above form or give me a call at (520) 631-8669 to set up a time for us to visit Tucson and check out some great homes! I can even help set up your stay and we might be able to get a great deal! Call Today!