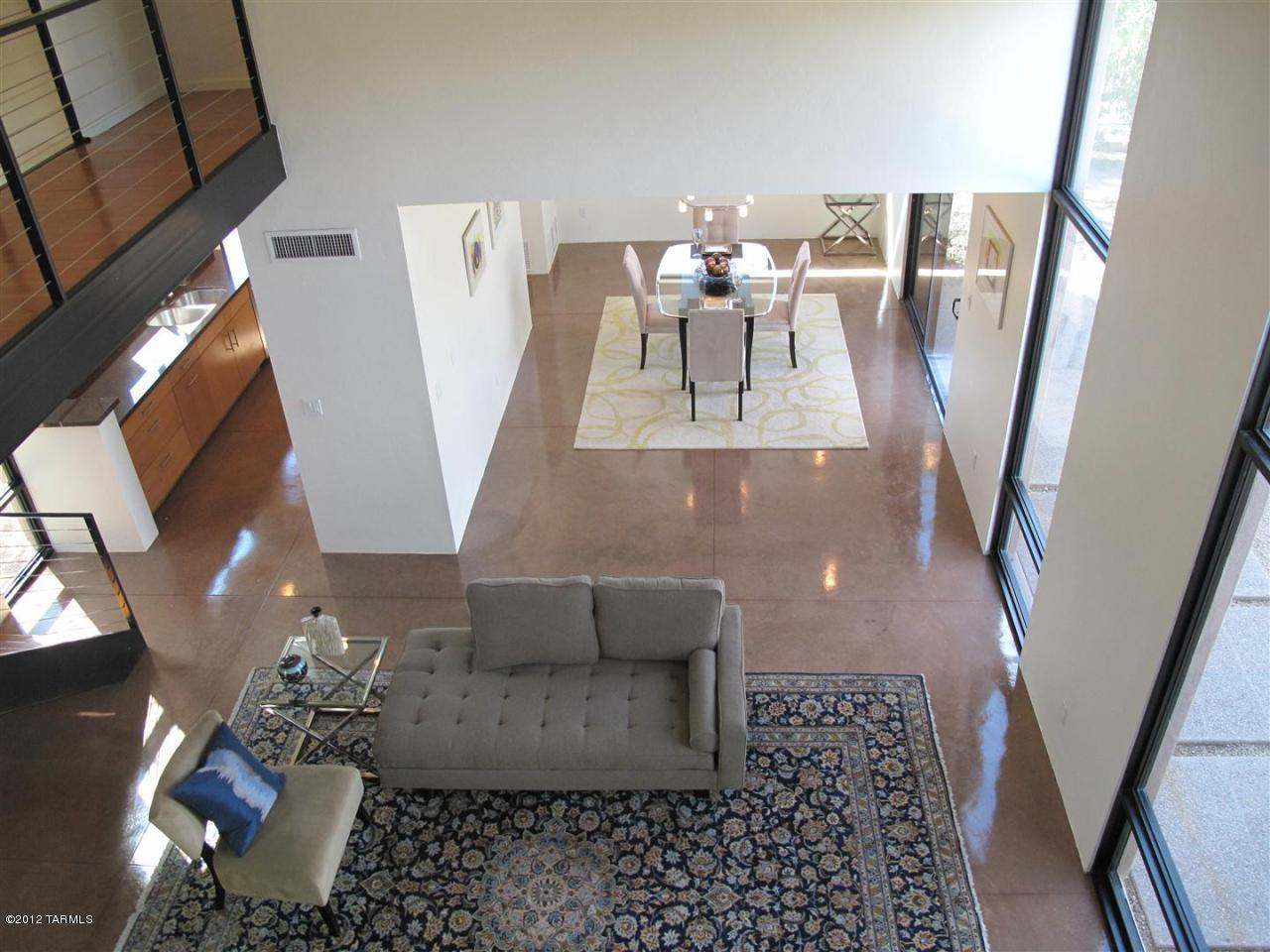 The Canciones Lofts
Another one of Rob Paulus's projects, these lofts are single family residences. Each home has a private yard and some of them have their own pool and spa.  The Canciones two story loft homes look like contemporary Italian farm houses from the outside. The single story homes look South West Contemporary.
How they are similar:
All of them have metal roofs, all steel construction, polished concrete floors, three bedrooms, three baths, two car garage (one of the single story has a 3 car), separate yards, granite counter tops, flat panel cabinets, lots of windows and a very modern vibe. The Canciones homes were also TEP guaranteed energy efficient homes when built.
How they are different:
The two story have sold for about half as much as the the single story.  In 2012, a few of the two story lofts sold around $300,000 to $350,000 and in 2009 a single story sold for $630,000.  The single story have wicked 2 way fireplaces (yes I said wicked) in an open living space; a great room with living, dining and kitchen.  The two story have soaring high 20′ ceilings and the kitchen is not part of the living space.
One more thing, the two story also have a catwalk with see through metal rails. Yep, you can do your little turn on the catwalk if you're two sexy for your shirt.